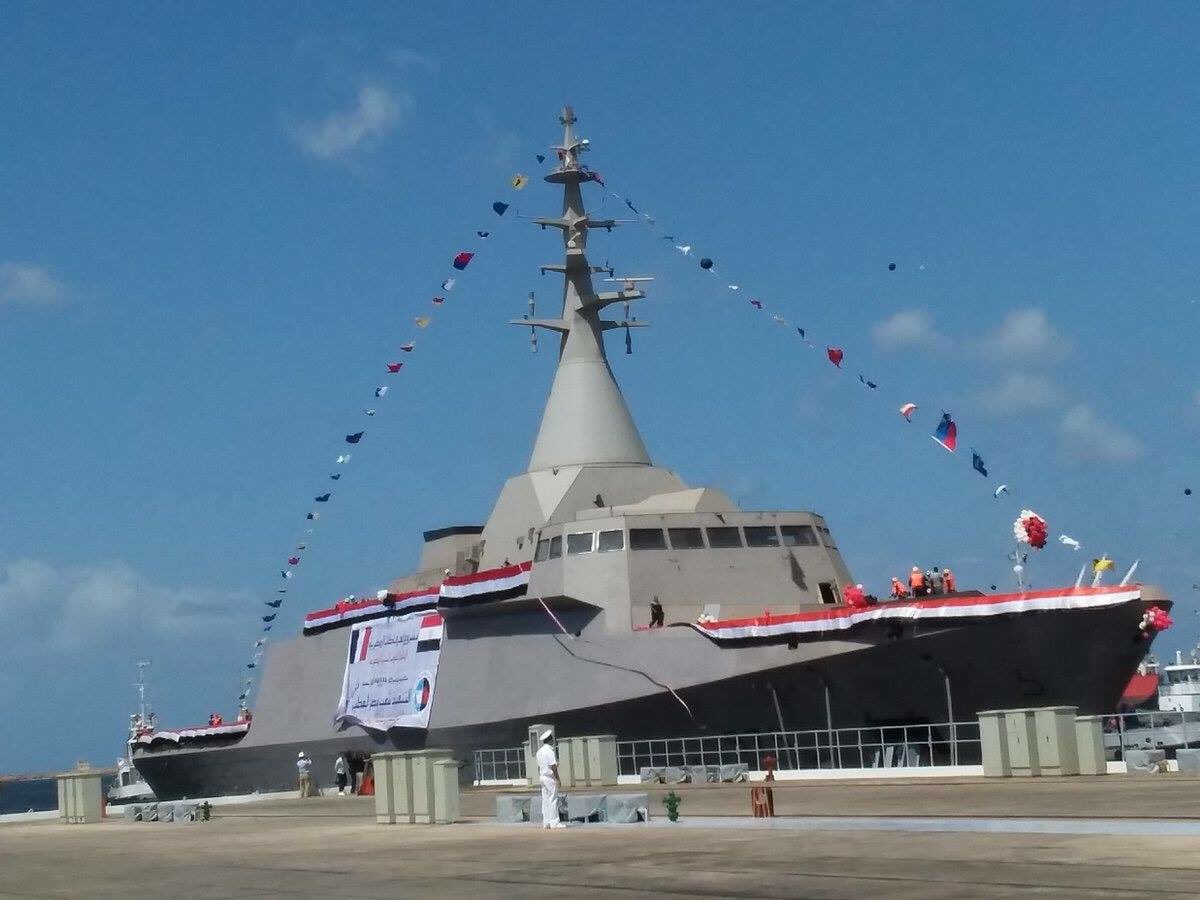 In July the Dutch government informed the Parliament that it gave permission to export naval command, control, communication (C3) and military radar to Egypt. Value: € 114.038.400. This is a very large arms deal for the Netherlands (approximately 10% of annual total). According to the Ministry of Foreign Affairs the equipment is to be installed at a naval frigate to be used for patrol tasks like search and rescue missions, detection of submarines and humanitarian operations. The Dutch government recently changed its policy on Egypt because Egypt was not involved in the maritime blockade, according to all sources consulted by the government. IMO however, the world's authority on maritime security, wrote that Egypt continued to participate in the blockade against Yemen.
European criteria
The Dutch government evaluated the sale in respect to the eight criteria of the EU Common Policy on arms trade. But did not find a reason not deliver the equipment: Egypt is a major human rights violator, but frigates are not used in these acts of violence; Egypt transits weaponry to Libya, but the navy is not involved; Egypt is supporting the Saudi coalition fighting in Yemen, but only politically; and there is no risk the deal is part of an aggressive policy or territorial claims. It was not the first granted license for naval equipment to Egypt. In 2018 the Dutch company Thales sold similar equipment for a US delivered O.H. Perry class frigate, valued almost €10 million.
The equipment will be delivered by Thales Netherlands and is most probably for the last of the French Gowind 2500 El Fatah class frigates. Egypt ordered the Gowind warships "to improve its military capability in dealing with rising threats from an unstable Libya and also the militancy in its northern Sinai Peninsula." The last one was launched in May 2020. The frigates are armed with an Italian OTO Melara 76mm main gun, two French Nexter Narwhal 20mm cannons, a vertical launch system (VLS) for 16 VL MBDA Mica surface-to-air missiles, eight MBDA MM40 Exocet anti-ship missile launchers and two triple torpedo launchers, aided by a Thales Netherlands search and tracking SMART-S Mk 2 radar.
C3 and radar equipment is an essential part of such an vessel, and is estimated to be 20 per cent of the total cost. The ships are able to "simultaneously detect, track and engage multiple airborne, surface and submarine threats, providing the best performance in all warfare domains." It is more than enough to participate in a naval blockade.
The Gowind ships are French and Thales Netherlands is a subsidiary of the French military giant Thales. The French had a very active arms sales policy towards the government of Abdel Fattah el-Sisi and was 2014 and 2018 the largest arms exporter to Egypt. But during a visit to Cairo in January 2019 French President Macron criticised Egypt for its human rights records. The Italians were quick to step in and offered FREMM class frigates (see previous blog), a naval vessel developed by France and Italy.
Exercise
In 2020 the Saudi's and Egyptian naval units exercised the supply of naval units at sea as well as in countering non-traditional attacks. They practised a raid on a remote island where enemy forces are heavily fortified to make it difficult for invaders or attackers to reach them. The clear message behind all these activities was that the two navies are ready to defend the Egyptian and Saudi coasts and operate in tandem with each other. Egypt also boosted its naval presence in the Red Sea and opened a naval base on its shores to "confront security challenges within the Red Sea". Its pier can handle aircraft carriers, submarines, and frigates. In the Arab Weekly it was analysed the base is "apparently to protect Egypt's interests in the Red Sea and support the Saudi-led coalition fighting Iran-backed Houthi rebels in Yemen." Egypt is a naval power in the Red Sea and military very close to Riyadh.
Naval blockade
That Egypt took part in a blockade at the start of the Yemen war is undisputed. Since that time information is more diffuse. Member of the Dutch Parliament Sjoerdsma (D66) told in Parliament in June 2018 he was informed by UN-organisations during a visit of the Foreign Trade and Development Commission to Saudi Arabia that ships of the Saudi-led coalition are involved in stopping humanitarian aid. His words were simply denied by the Minister of Foreign Affairs Blok. But also in 2020 there was a number of sources mentioning Egyptian participation in the naval blockade, like UK based Oxfam, but also German public broadcaster Deutsche Welle reported recently that Egypt dispatched warships to assist with a Saudi-led naval blockade of Yemen.
IMO
One could question a development organisation or a broadcaster, but also the very respectable International Maritime Organisation (IMO) wrote a recent report on the Naval Blockade in the Red Sea : "Egypt has a fundamental role in this blockade, not only because of its coastlines along the Red Sea, but also because it has had a very close relationship with Yemen for decades. Egypt has made its support to Yemen very explicit in the economic, military and political fields," and elsewhere in the same report, "Egypt is known to have sent 4 warships in 2015 and continued to participate in the blockade." IMO was founded in 1948 and "is the world's authority responsible for setting safety, protection, and environmental guidelines or treatises that should be observed in all international maritime activities, especially those relating to commerce or transport."
It makes one wonder which sources the Dutch government has consulted before changing its export policy on Egypt.
Martin Broek July 2020
Explosive Stuff is the Stop Wapenhandel blog on arms trade and military industry.
..