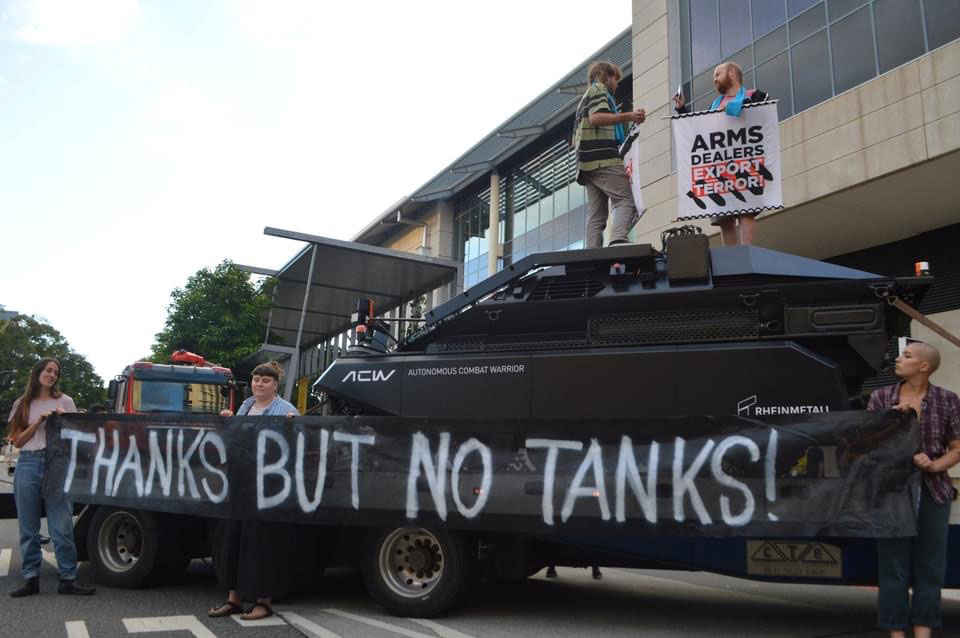 The situation in West Papua becomes more violent by the day. Police and armed forces are employed to quell protests and resistance. One of the most notorious parts of the operation are the Special Forces of KOPASSUS. Australian solidarity movements are protesting at arms companies selling arms to Indonesia, including Thales Australia, producer of the Bushmaster.
Sold to Indonesia, and build in license by the Indonesian arms manufacturer PT Pindad under the name of Sanca. Indonesia bought 50 Bushmasters and so-called peacekeeping forces will held 30 of them. The remaining 20 will be deployed by KOPASSUS.

Bushmaster is in use only in a few countries. The Netherlands is the most important foreign user, followed by Indonesia. Dutch military producers Thales Nederland en Van Halteren signed a six year in-service support contract in 2018 "to further improve the already outstanding performance and availability of the Netherland's Bushmasters."

Armoured vehicles are often used in wars and repression. The Bushmaster was used during conflict and wars in East Timor, Afghanistan, Mali, Syria and Iraq. Now it will be or already is used in West Papua against a population demanding its rights.

The Australian solidarity movement will gather in protest against the Land Forces '21 arms fair from 1-3 June in South Brisbane under the name DisruptLandForces. Considering the Bushmaster link between the Netherlands and Australia, the violently broken historical Dutch ties with Papua and the current internal repression of protest in West Papua, Stop Wapenhandel wants to show its solidarity with anti arms fair action DisruptLandForces and with the Papua people aiming for a peaceful, just and autonomous West Papua. We urge for a halt on arms trade with Jakarta.

Stop Pendagangan Senjata
Stop Arms Trade
Stop Wapenhandel
..